Ideal for
distributors
The RMS Delta system will help the user make informed decisions in relation to the tank populations they are monitoring. The system will help eliminate costly run outs, enhance customer retention and increase operational efficiencies. The solution will take the unpredictability and guess work out of the daily operations for the user therefore delivering a more robust and reliable service model.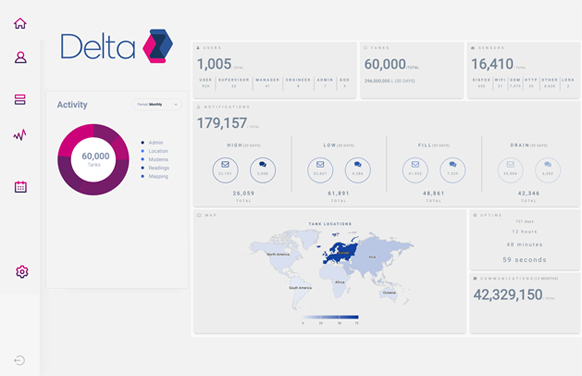 IoT Cloud Technology
Compatible with various IoT communication technologies.

Software
Innovation
Cost effective, secure, fully scalable multi tenancy system.

Adaptable
Technology
Integrated with alternative hardware or software solutions.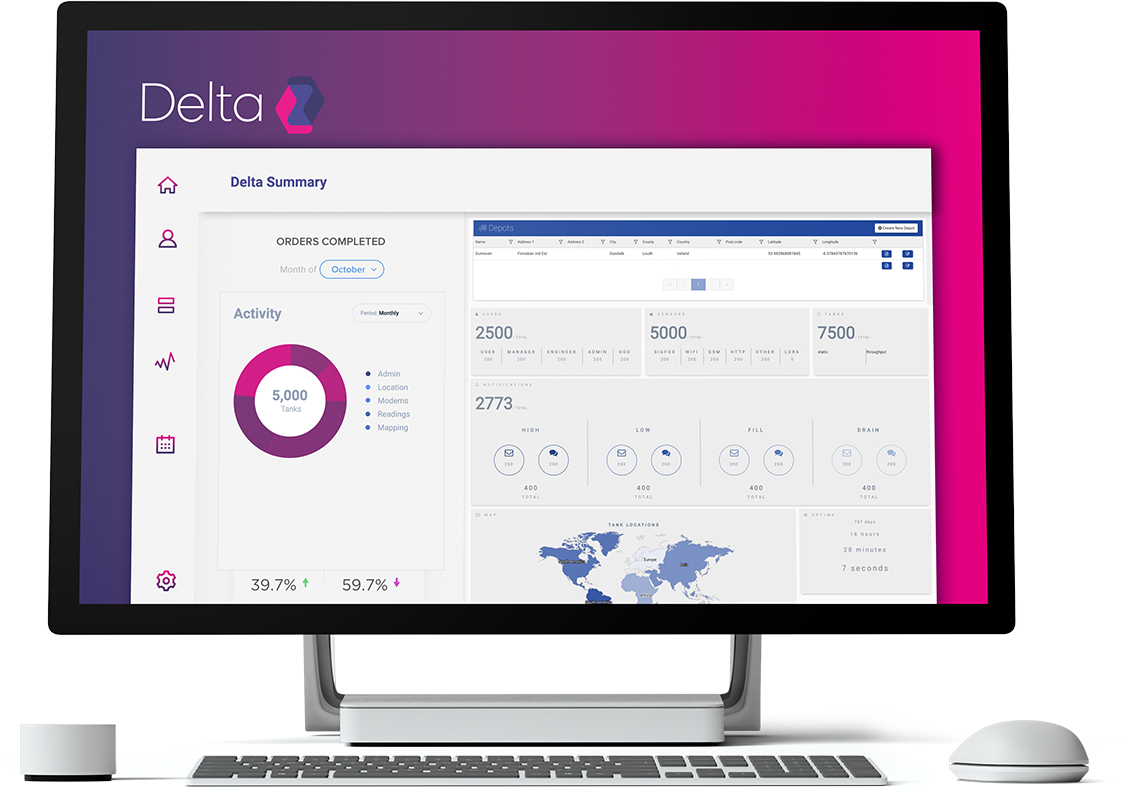 RMS Delta functions as a secure web enabled monitoring platform. It facilitates direct integrations to third party back office systems (BOS) and provides key trustable data.
Recognising that one size does not fit all the RMS Delta system has the option of various communication technologies to back haul tank level data to the platform. The RMS Delta system makes inefficient and problem accounts a thing of the past, and enables the fuel distributor to make higher volume deliveries and build highly efficient factual delivery routes.


Trusted by fuel companies and multi – tank organisations internationally.
The remote tank monitoring solutions by Dunraven are in deployment and use in 28 different countries currently across the globe and growing. Tens of thousands of storage tanks with a static daily monitoring capacity in the tens of millions of litres are monitored in our remote monitoring systems.



Integrations
Dunraven Systems Are Proudly Integrated With T
he Below
Leading Software Providers in The Uk
Among Many Others …..