What is
OilPal?
OilPal® allows heating oil users to really take control of their oil tank. On any web enabled device, OilPal® will simply show you the approximate volume of heating oil left in your tank along with a handy estimated days to run out.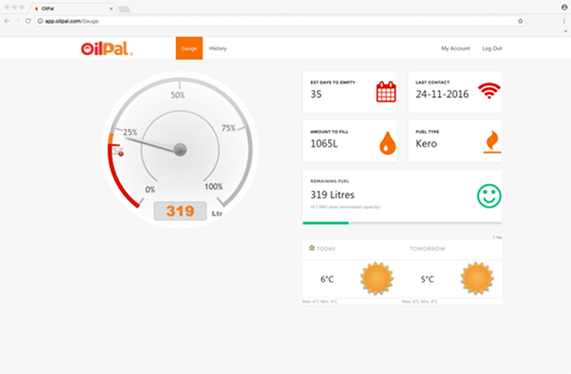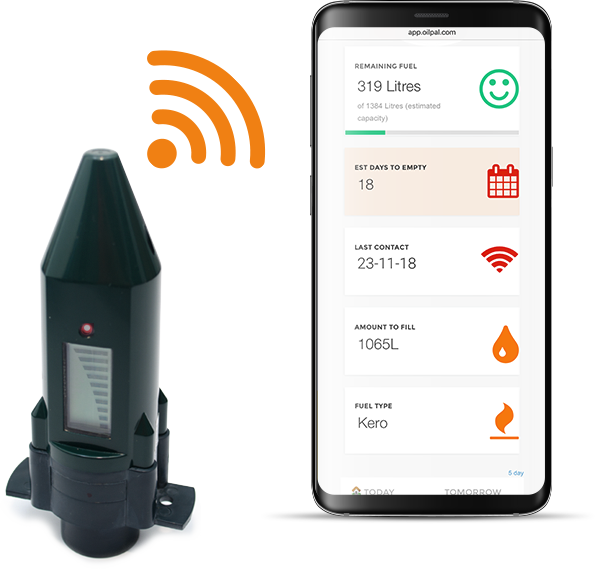 Current Fuel Remaining in Litres (Ltrs)
OilPal can show current fuel remaining in estimated days to empty and percentage % of fuel within the tank

Easy to follow Daily Reporting
Monitor tank usage and view statistics on the OilPal app, the easy to follow graph allows you to monitor oil on a daily, weekly, monthly and yearly basis.

Automatic Oil Warning Notifications
Automated Email warnings.
Receive automated emails when the level runs low or the oil level dramatically drops.
What is
OilPal?
Smart Phone, Tablet & PC Friendly
Automatic Oil Monitoring on the go, Anytime, Anywhere
Clean, Modern & easy to use
Avails of tried and tested 100% reliable technologies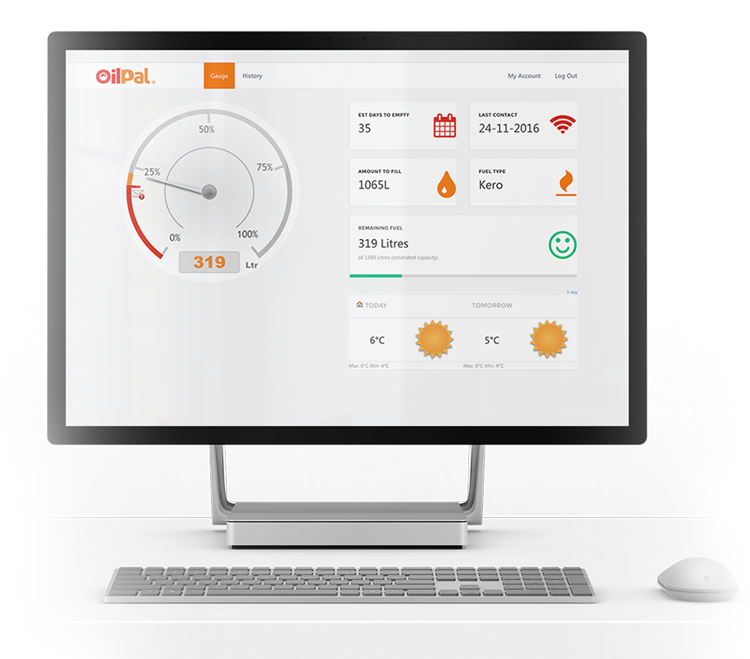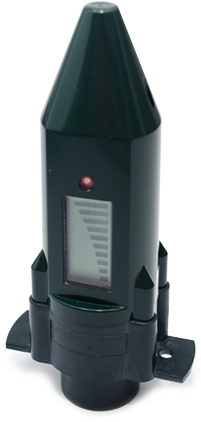 Oilpal® Secure
Wireless RF Technology

Long Life Lithium
Battery

Simple Compatible Fittings
For Home Heating Oil Tanks